-

400 g red cabbage

-

2 large carrots

-

1/2 pomegranate

-

150 g  raspberries

-

Dressing:

-

2 tbsp Mayonnaise "au citron"

-

2 tbsp natural yoghurt

-

½ lemon (zest)

-

2 tbsp raspberry vinegar

-

1 tbsp maple syrup

-

Salt

-

Pepper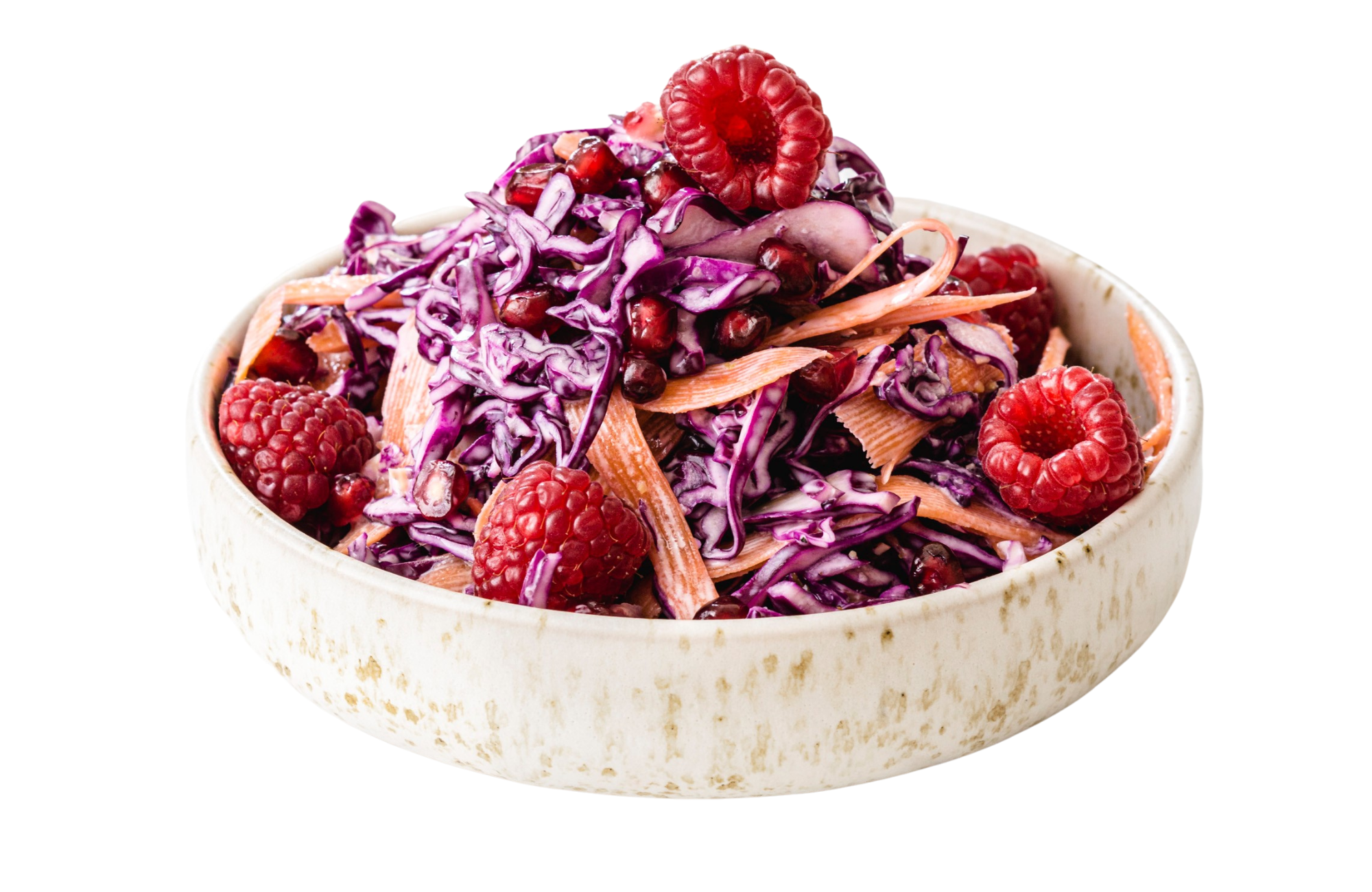 1

Grate the red cabbage and carrots (or slice them finely). Put them into a large bowl. Remove the pomegranate seeds from the food and add them to red cabbage and carrots. Add the raspberries as well.

2

2. For the dressing, mix the lemon mayonnaise, natural yoghurt, lemon zest, raspberry vinegar and maple syrup. Season to perfection with salt and pepper, and pour over the vegetables and fruit. Give it a good stir and refrigerate until you want to serve it.