-

700g waxy potatoes

-

120g sour cream

-

120g mayonnaise au citron

-

½ tsp dried garlic granules

-

10g chives, chopped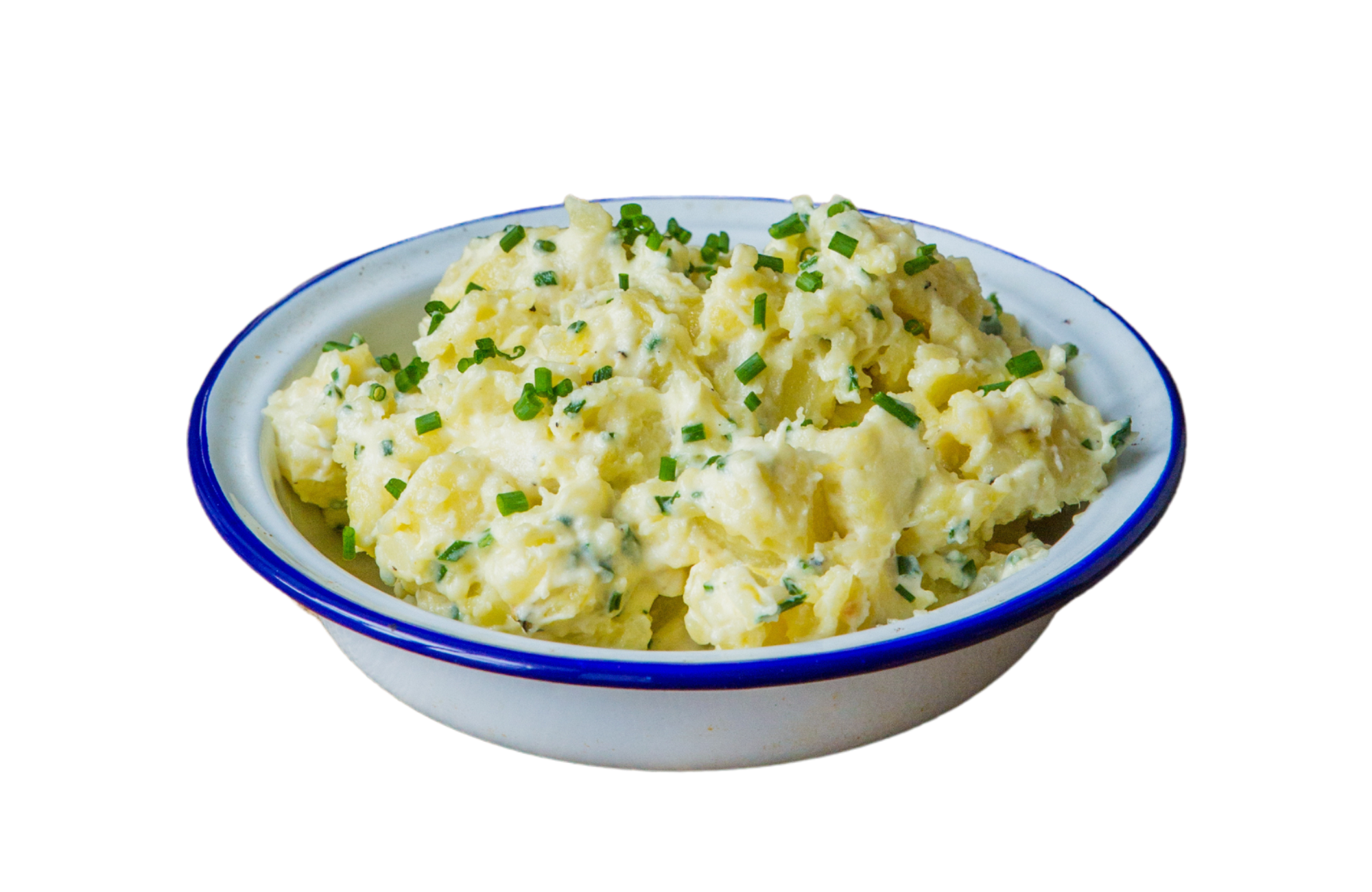 1

Peel the potatoes and cut into 4cm chunks. Put in a saucepan with salted water and bring to the boil. Once boiling, cook for 20 minutes until cooked through. Drain and put in a large serving bowl.

2

Using a potato masher or the flat side of a glass, smash the potatoes into rough chunks. Add the sour cream, mayonnaise, garlic granules and chives and mix. Adjust the seasoning with more salt and pepper if needed.