Our Aïoli sauce
With its exceptional garlic flavour and creamy texture, our traditional Aioli sauce goes well with a great variety of dishes: tapas, grilled meats, fish, roasted potatoes.
Aïoli sauce "traditional"
Add a splash of sunshine to your plate with this delicious sauce that is as popular in the south of France as it is in Spain. With its creamy texture and subtle garlic flavour, the aioli sauce is the perfect accompaniment to steamed vegetable dishes and steamed or poached fish. It also goes wonderfully well with roasted meat (beef, veal, pork, lamb, poultry), preferably served lean and cold. Our aioli sauce brings an original and sunny touch to every aperitif: serve it as a dip with bread or raw vegetable sticks and you are ready to go!
The 190g jar is the perfect format for a simple aperitif in convivial company or a fondue evening. The 470g bottle is ideal for those who are already in love with our traditional aioli sauce and use it regularly.
Ingredients:
Rapeseed oil, water, pasteurized egg yolk (free range eggs), vinegar, natural flavor, garlic, salt, sugar, coloring: beta carotene, antioxidant: E385, green tea and rosemary extracts.
Valeurs nutritionnelles pour 100g :
Energie :
2798kJ/679kcal
Matières grasses :
71g
Protéines :
1,2g
dont acides gras saturés :
4,9g
Glucides :
8,1g
Fibres alimentaires :
1,6g
dont sucres :
0,9g
Sel (sodium x 2,5) :
1,7g
Without preservatives, gluten-free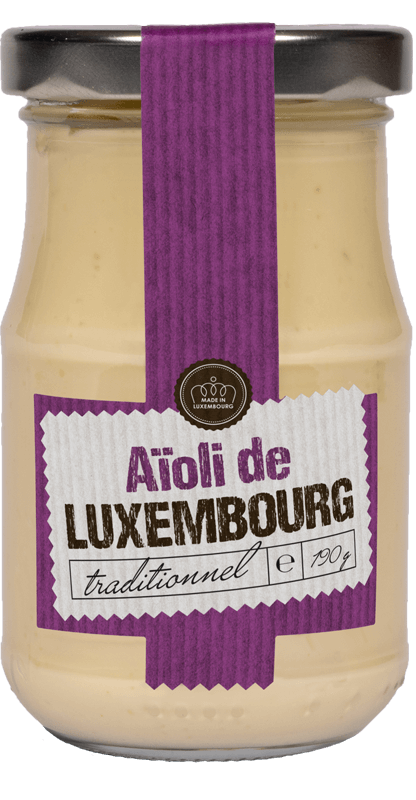 Recipe idea
Aïoli Courgette Fritters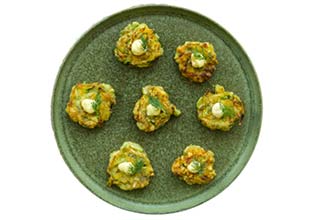 View the recipe
Formats for all occasions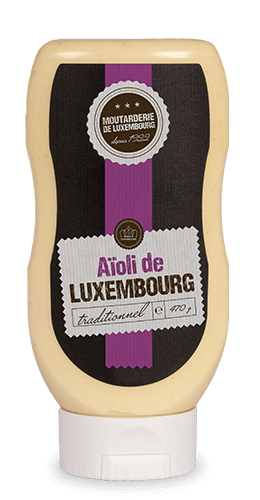 Topdown
470 g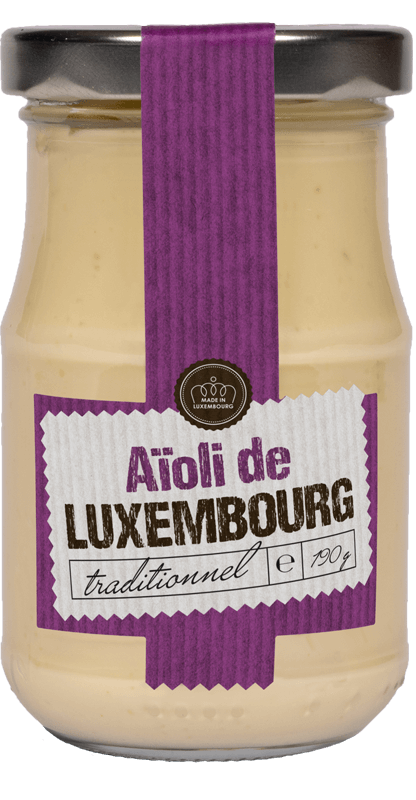 Jar
190 g
The professional zone
All our professional formats are designed to facilitate transport, storage and use, whilst preserving the unique flavours of our products.
Pet

2,8Kg