Creamy red kuri squash soup
Difficulty

There is nothing quite like creamy red kuri squash soup with chanterelle mushrooms and "original" Luxembourg mustard to warm your body and the cockles of your heart!
-

450g of red kuri squash pulp

-

1 chicken stock

-

1 tablespoon of "original" Luxembourg mustard

-

300g of chanterelle mushrooms

-

10cl of single cream

-

20g of butter

-

Grated nutmeg

-

Salt and pepper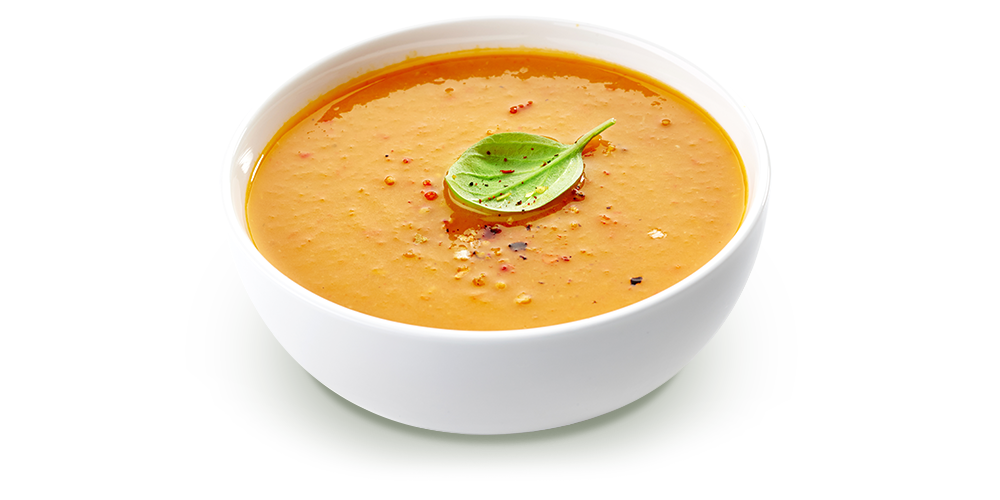 1

Cut the red kuri squash pulp into cubes and place them in a pressure cooker with 30cl of water.

2

Add the chicken stock and a pinch of salt.

3

Close the pressure cooker and leave to cook for 20 minutes.

4

Cut, wash and strain the chanterelle mushrooms.

5

Whip the cream.

6

Heat the chanterelle mushrooms in a frying pan at low heat.

7

Once the red kuri squash is very tender, add the stock, the grated nutmeg and the "original" Luxembourg mustard.

8

Mix it all then carefully add the whipped cream.

9

Pour onto the chanterelle mushrooms and taste while hot.