Our Samouraï sauce
Watch out! Spicy! Our Samurai sauce will set your taste buds on fire and enliven your dishes by adding a spicy touch that makes all the difference. Combine it with chicken in a sandwich or burger, or serve it as a dip with roast potatoes or fries: success guaranteed!
Samouraï sauce "spicy"
The Samurai Sauce is an emulsified mayonnaise-like sauce refined with tomatoes and red chili peppers. Its pronounced spicy taste makes our Samurai sauce the right choice for those who like it hot! It adds a spicy touch to a great variety of dishes and goes especially well with grilled red meat or chips. In summer, it adds character to your grilled foods, and in winter, it is the perfect match for a fondue or raclette evening. Add a touch of Samurai sauce to a chicken sandwich, a wrap or a burger for an original and flavoursome experience!
190g of intense flavours in a jar to add a touch of spice to your dishes. For those who love our Samurai sauce and can't live without it, the 470g bottle provides optimum comfort of use.
Ingredients:
Rapeseed oil, water, pasteurized egg yolk (free range eggs), mustard (water, mustard seeds, vinegar, salt, sugar, spices), vinegar, tomato paste, sugar, flavor (mustard), salt, paprika granulate, acidulant: citric acid, coloring: beta carotene and paprika extract, stabilizer: xanthan gum, antioxidant: E385, green tea and rosemary extracts.
Nutritional values per 100g :
Energy:
2626kJ/637kcal
Total fat:
66,1g
Protein:
1,3g
Of which saturates:
6,3g
Carbo-hydrates:
9g
Fiber:
0,6g
Of which sugar:
2,7g
Salt (sodium x 2,5) :
1,6g
Without preservatives, gluten-free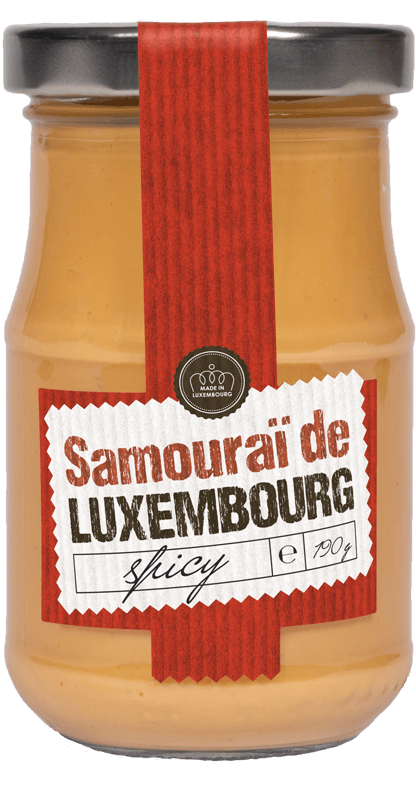 Recipe idea
Polenta Fries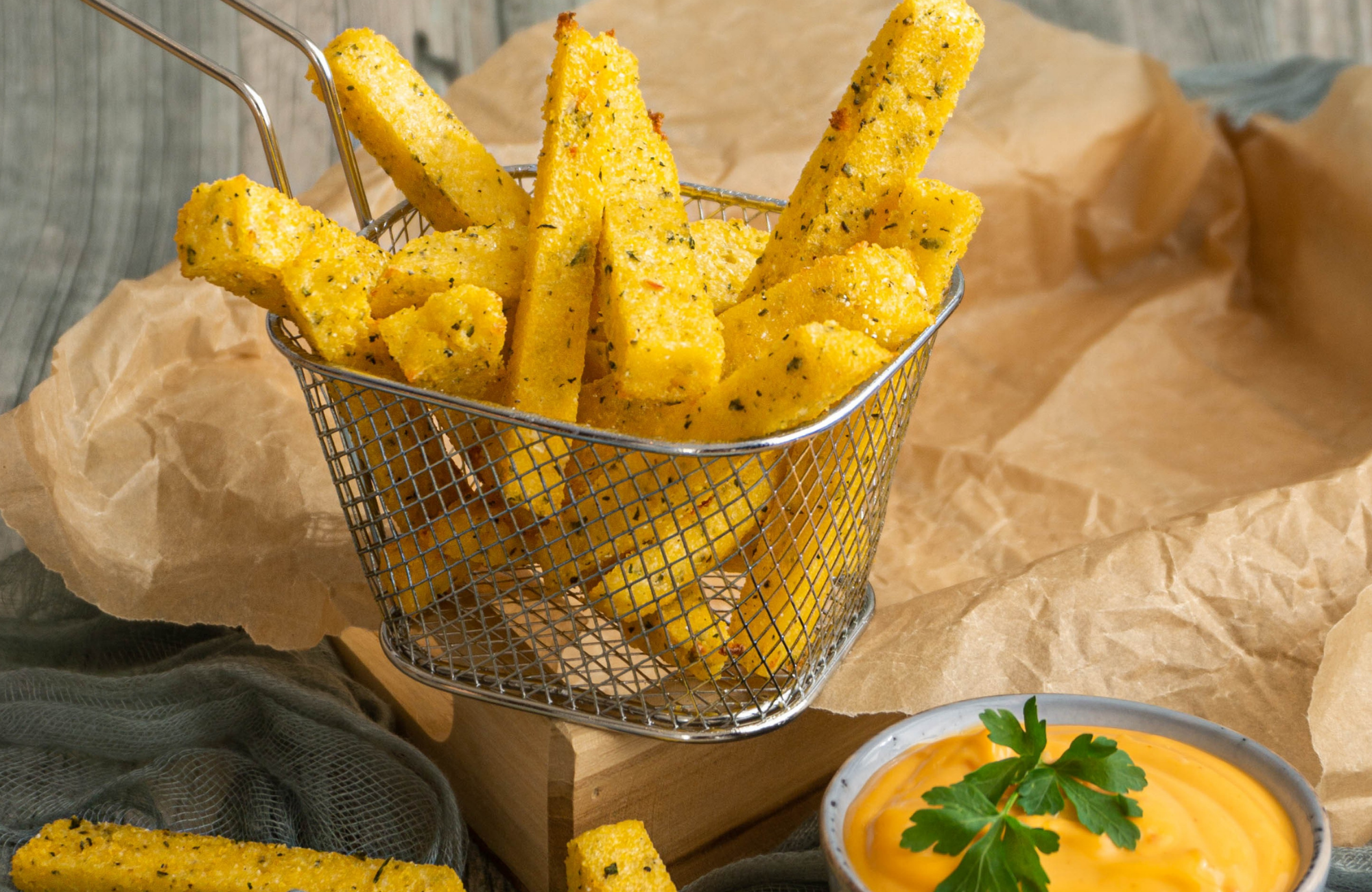 View the recipe
Formats for all occasions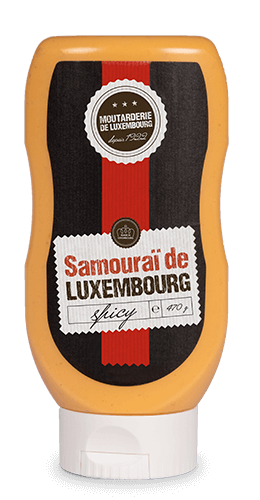 Topdown
470 g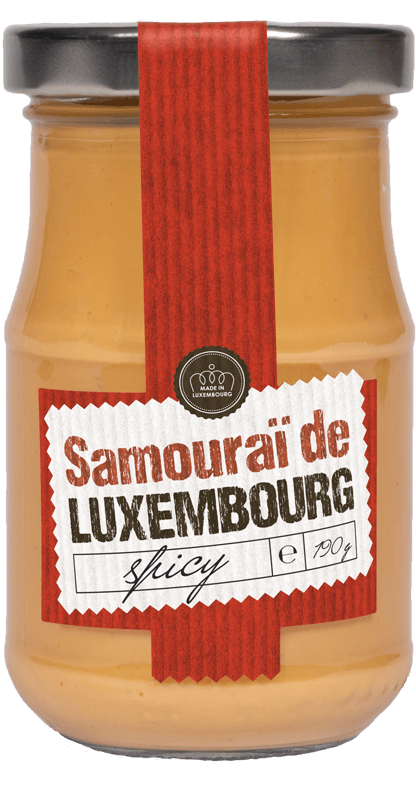 Jar
190 g
The professional zone
All our professional formats are designed to facilitate transport, storage and use, whilst preserving the unique flavours of our products.
Pet

2,8Kg