Our Cocktail sauce
With its tomato flavour and subtle whisky taste, our Cocktail sauce is the perfect ally for a nice aperitif: add a few shrimps and raw vegetable sticks and you are ready to go!
Cocktail sauce "with whisky"
Let yourself be tempted by our carefully prepared tomato-based Cocktail sauce, seasoned with a dash of whisky. It goes wonderfully with cold meats, shellfish such as shrimp, crab or lobster, and of course raw vegetables. The Cocktail sauce is the perfect companion for your picnics and cold buffets. At aperitif time, it shares the limelight with our Aïoli sauce and is simply served with vegetable sticks or shrimps. But our Cocktail sauce is not only the star in summer! In winter, it is the perfect accompaniment for your stone-grill and fondue.
The 190g glass jar is ideal for occasional use and special events. With the 470g bottle, fans of our cocktail sauce can make the tasty experience last even longer.
Zutaten:
Rapeseed oil, water, sugar, tomato paste, pasteurized egg yolk (free range eggs), vinegar, whisky (2,2%), mustard (water, mustard seeds, vinegar, salt, sugar, spices), salt, burnt sugar, flavors, acidulant: citric acid, coloring: beta carotene, stabilizer: xanthan gum, antioxidant: E385, green tea and rosemary extracts.
Nutritional values per 100g:
Energy:
2356kJ/572kcal
Total fat:
57,2g
Protein:
1,1g
Of which saturates:
4,9g
Carbo-hydrates:
10,9g
Fibers:
4,4g
Of which sugars:
9,8g
Salt (sodium x 2,5) :
1,8g
Without preservatives, gluten-free
Recipe idea
Prawn Cocktail cups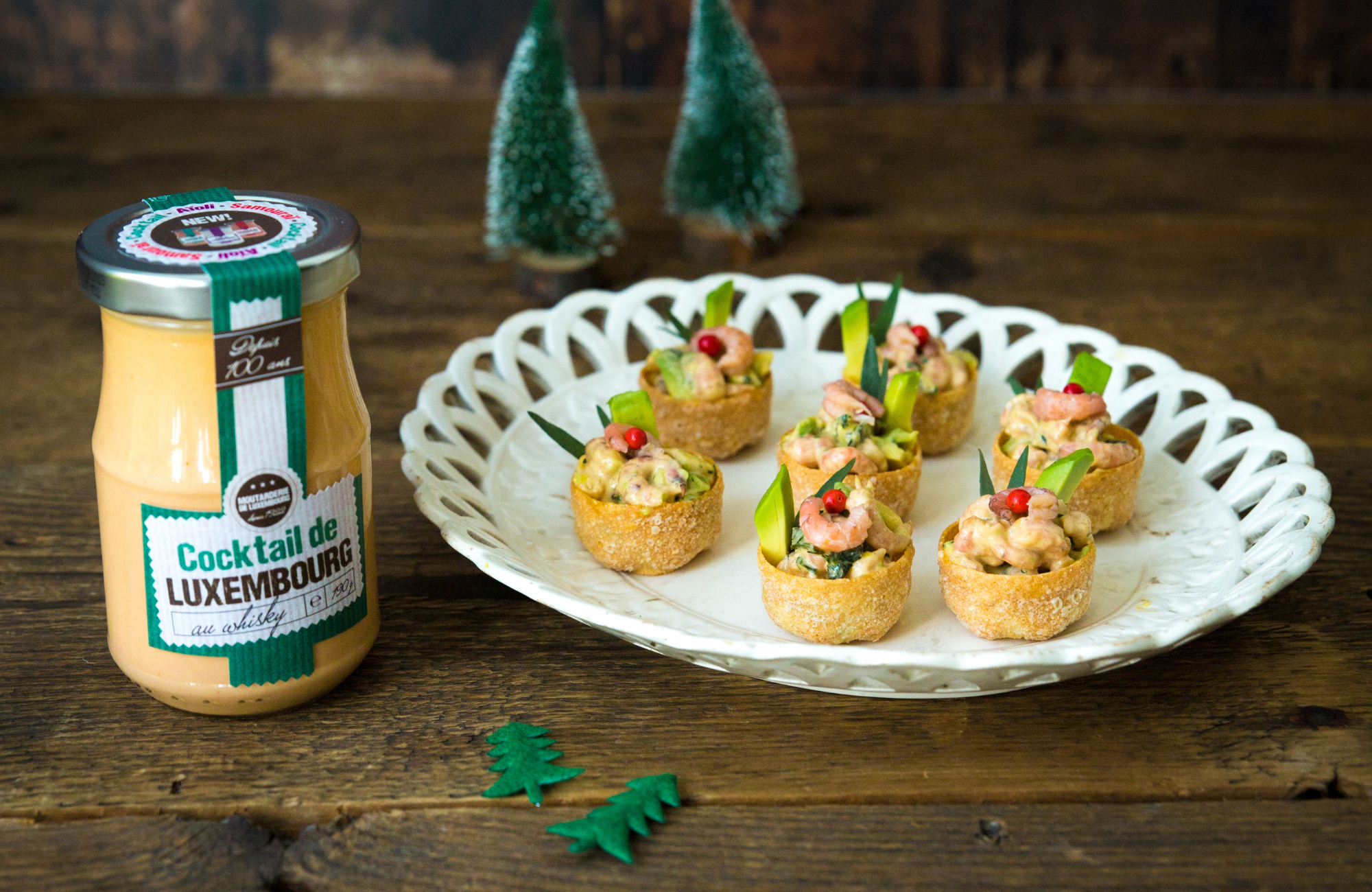 View the recipe
Formats for all occasions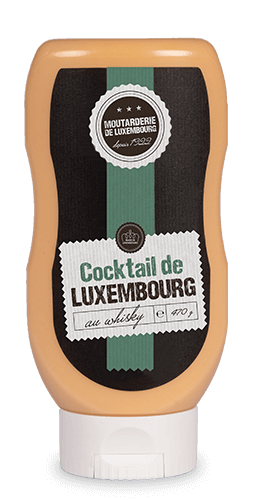 Topdown
470 g
Jar
190 g
The professional zone
All our professional formats are designed to facilitate transport, storage and use, whilst preserving the unique flavours of our products.
Pet

3,5Kg