-

1 cauliflower head

-

2 tbsp vegetable oil

-

2 cm fresh ginger

-

1 garlic clove

-

50 ml  orange juice

-

1 tbsp rice vinegar

-

2 tbsp soy sauce

-

40g Ketchup

-

1 tbsp corn or potato starch (i.e Maïzena)

-

1 tbsp sugar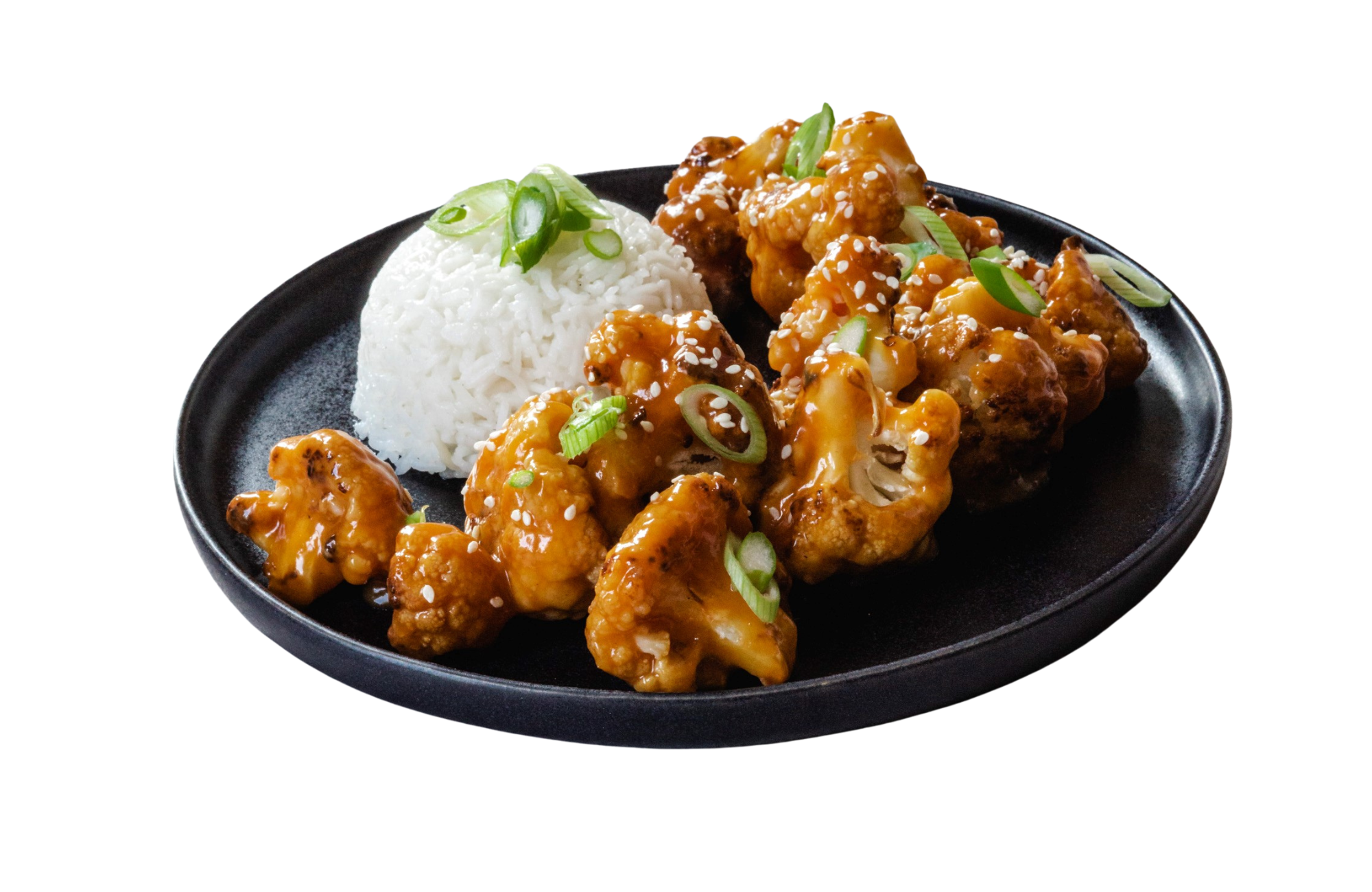 1

Preheat the oven to 220 C.

2

Cut the cauliflower into its individual florets, spread out on a baking tray with baking paper, and drizzle with oil. Bake for 30-35 min. until slightly crispy and stir every 10 min.

3

Meanwhile, prepare the sauce. Finely chop the ginger and garlic. Heat some oil in a pan and fry the ginger and garlic for 2-3 min. Deglaze with 200 ml of orange juice, the rice vinegar and the soy sauce.

4

Add the corn starch to the remaining 50 ml of orange juice and mix well without lumps, add the mixture as well as the Ketchup and sugar into the pan. Bring to a boil, reduce the heat and let simmer for 5 min. until thickened.

5

Add the cauliflower florets to the sauce. Garnish with fresh spring onion and serve with white rice.