Classic burger
Difficulty

An essential meal for every self-respecting food lover: meat, potatoes… and Luxembourg ketchup of course!
-

4 burger buns

-

Beef burgers

-

1 tomato

-

Cooking oil

-

Salt

-

4 gherkins

-

4 lettuce leaves

-

Cheddar

-

400g of potatoes

-

50g of butter

-

Luxembourg ketchup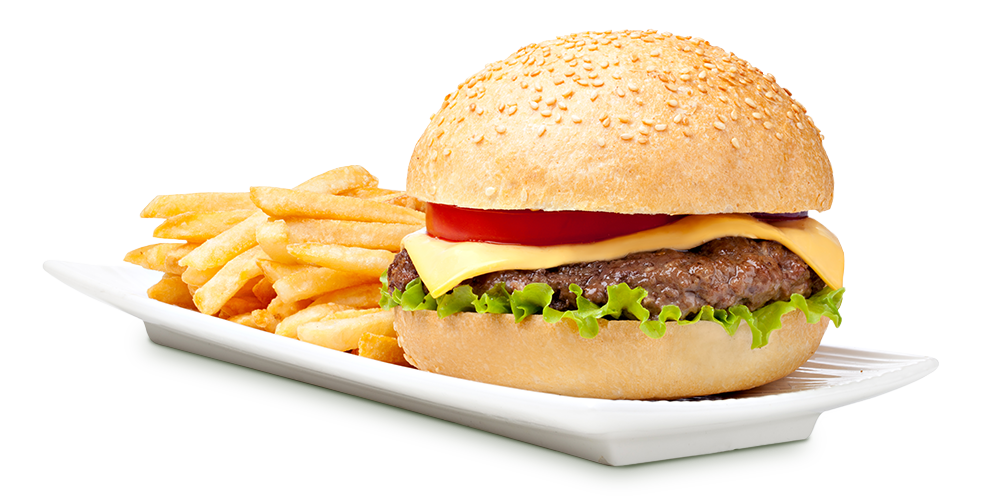 1

Pre-heat your oven to 180 °C.

2

Peel and cut the tomato into slices.

3

Cut the gherkins and onions into slices.

4

Heat the cooking oil in a frying pan.

5

Season with salt and cook the beef burgers briefly.

6

Once the beef burgers are browned, remove them from the frying pan and put a slice of cheddar on the top.

7

Put them in the oven as well as the tops of the burger buns for 5 minutes.

8

Place a lettuce leaf on the other half of the burger buns.

9

Next, put the beef burgers taken from the oven onto the lettuce leave and add the Luxembourg ketchup. For those with a big appetite, you can put two burgers in each bun…

10

Add a slice of tomato, a leaf of lettuce, a slice of gherkin, a slice of onion and the top of the burger bun.

11

Cut the potatoes into round slices, wash and then strain.

12

Melt the butter in a frying pan and add the potatoes with a pinch of salt.

13

Leave to cook for approximately 10 minutes, stirring often.

14

All that remains is to present everything on a plate, with ketchup or Andalouse sauce, and it is ready to eat!