-

For the mustard bites:

-

2 eggs

-

40g olive oil

-

130g fresh cream (liquid)

-

45g flour

-

40g wholegrain mustard

-

50g parmesan cheese

-

For the sardines rillettes:

-

100g cream cheese

-

2 tins of sardines in olive oil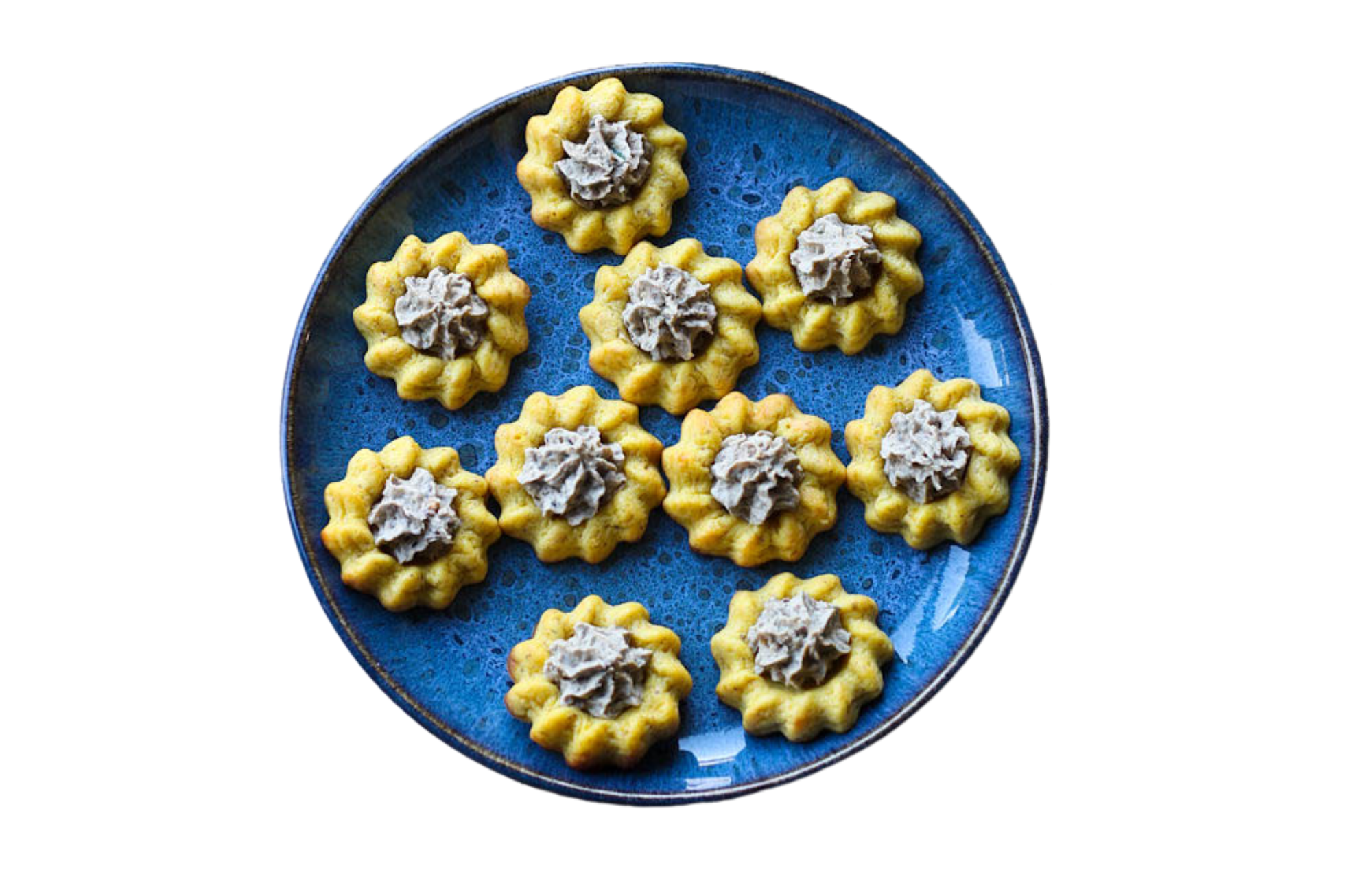 1

Preheat the oven to 180°C.

2

For the mustard bites: Beat eggs and oil in large bowl until well blended. Add flour and cream cheese and mix until incorporated. Add the wholegrain mustard and the parmesan cheese whisk until combined.

3

Divide batter evenly amongst the small Saint-Honoré moulds (or any other bite-sized mould) and bake for about 15 minutes.

4

Remove from oven and let cool to room temperature for about 10 minutes before. removing from moulds and let cool completely.

5

While the mustard bites are cooling, prepare sardines rillettes: remove the central bones from the sardines and place them in a bowl with the cream cheese. Mix with a fork and put the sardines paste into a piping bag fitted with a star-shaped nozzle.

6

Pipe some sardines rillettes onto each mustard bites and refrigerate until you want to serve it.