-

4 large onions

-

Sliced into rings

-

1 ready-rolled puff pastry

-

100g mozzarella cheese, drained and sliced

-

2 tbsp mustard « original »

-

2 eggs

-

200 ml crème fraîche

-

1tbsp oil

-

salt, pepper, herbes de Provence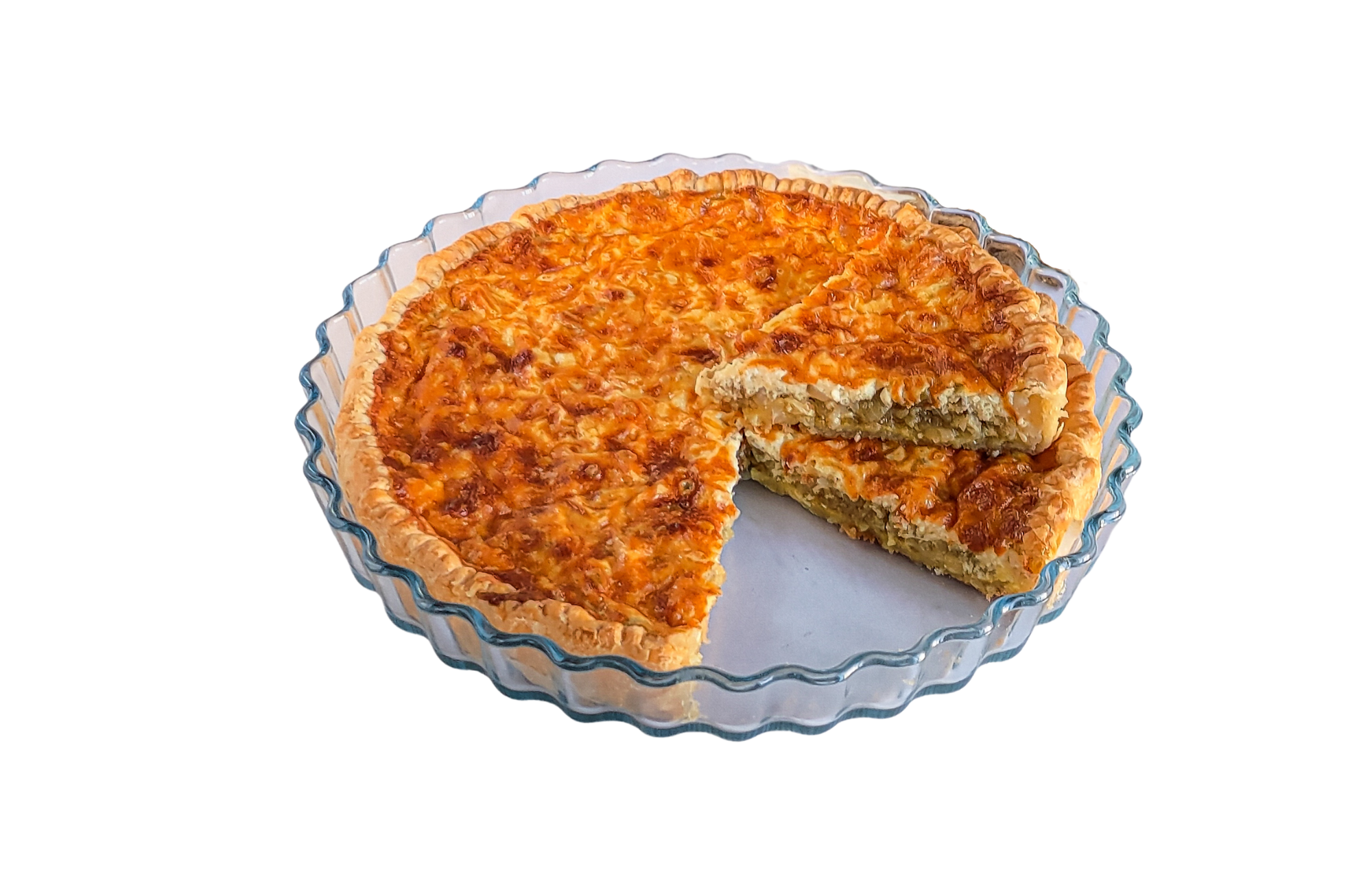 1

Thinly slice the spring onions. Heat 1 tbsp oil in a pan, add the onions and cook gently until they are soft. Set aside to cool to room temperature.

2

Preheat the oven to 180°C.

3

Unroll the pastry and line a tart mold or pie plate. Prick all over with a fork.

4

In a bowl, combine the eggs, crème fraîche, a pinch of salt and pepper and the herbes de Provence.

5

Spread the mustard on the dough, add the onions on top and pour in the egg mixture. Finish with mozzarella cheese.

6

Bake the quiche in the oven for 25-30 min.

7

You can serve it with a green salad and it will make a complete meal.