-

15 crispy cups

-

100g brown shrimp

-

25g Cocktail sauce

-

1 tbsp tarragon or coriander, chopped

-

Zest of ½ lime

-

A dash of Tabasco (optional)

-

½ avocado

-

15 red peppercorns

-

Salt and pepper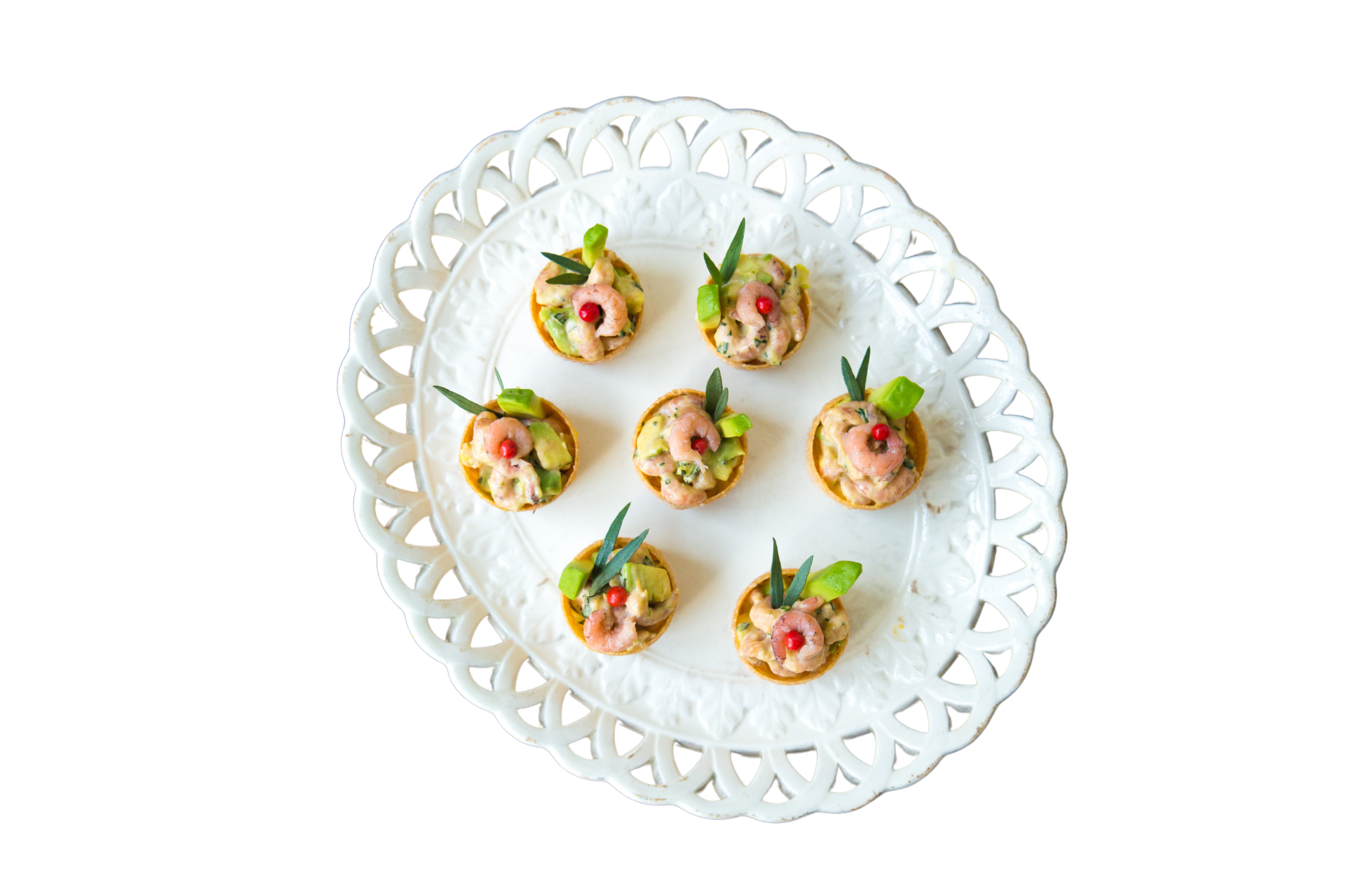 1

Put the brown shrimp into a bowl with the cocktail sauce, tarragon or coriander, lime zest and a dash of tabasco, if using. Mix until well combined, then adjust the seasoning with salt and pepper.

2

Cut the avocado into small ½ cm dice, set aside a few cubes for decorating, and fold the rest through the shrimp.

3

Distribute the filling between 15 cups, then decorate each with a red peppercorn, a bit of avocado and a bit more herbs.

4

Serve within 30 minutes, to ensure the cups remain crispy.