Carbonade flamande
Difficulty

Delight the most discriminating gourmets with this beer-flavoured mustard recipe. A classic main dish!
-

knob of butter

-

500 g stewing beef, cut into pieces (carbonade de boeuf)

-

2 onions, finely sliced

-

4 slices of bread

-

Moutarde de Luxembourg "à la bière" (beer-flavoured Luxembourg mustard)

-

500 ml Simon Régal beer

-

salt and freshly ground black pepper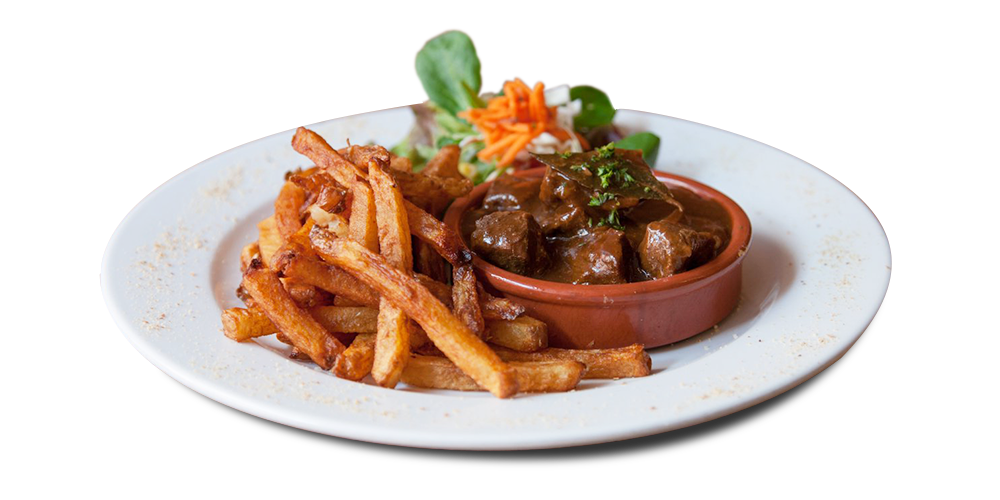 1

Brown the pieces of stewing beef in a large pan.

2

Once the meat is seared, pour in the Simon Régal beer and add the finely sliced onions.

3

Season with salt and black pepper and leave to simmer for 1/2 hour with the lid on.

4

Spread the mustard over the bread slices and then lay them on top of the meat (taking care not to break them up or combine them with the stew) and leave the meat to simmer away over a gentle heat for at least one and a half hours.

5

Once everything is cooked, stir the bread into the stew.