Devilled eggs
Difficulty

4 ingredients for an essential egg mayonnaise recipe which will delight all the family without fail!
-

4 eggs

-

"Aux œufs" Luxembourg mayonnaise

-

Lettuce

-

Chopped parsley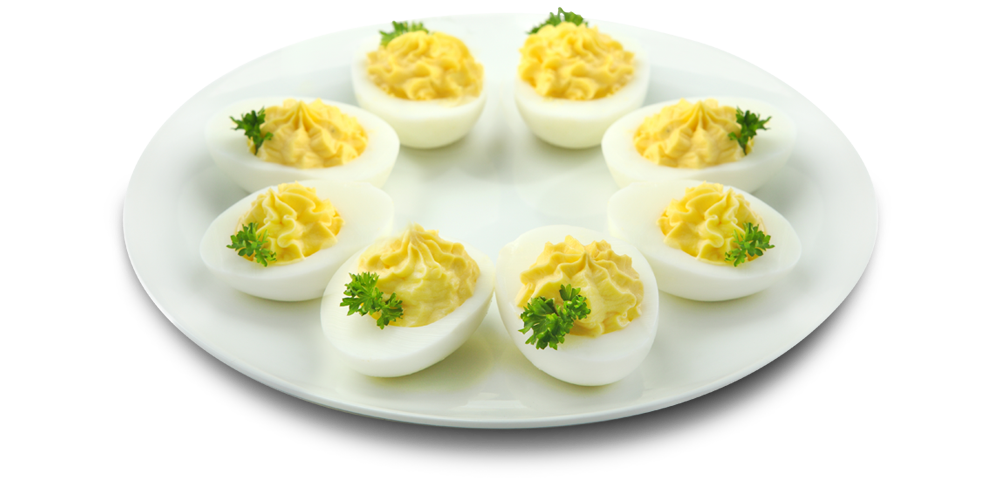 1

Cook the eggs for 10 minutes then place them in cold water.

2

Remove the egg shells and cut them in half from top to bottom.

3

Separate the egg white from the yolk.

4

Crumble the yoke and mix half of it with Luxembourg egg mayonnaise.

5

Fill the egg whites with this mixture and sprinkle the remaining crumbs of yolk over them.

6

Present the eggs by placing them on lettuce leaves with the chopped parsley.