-

"Kniddel" dough: 

-

230g flour

-

2 eggs

-

130ml milk

-

salt & pepper

-

Mustard sauce: 

-

325ml milk

-

90g  mustard "original"

-

15g  mustard "à l'ancienne"

-

1 tsp dried savoury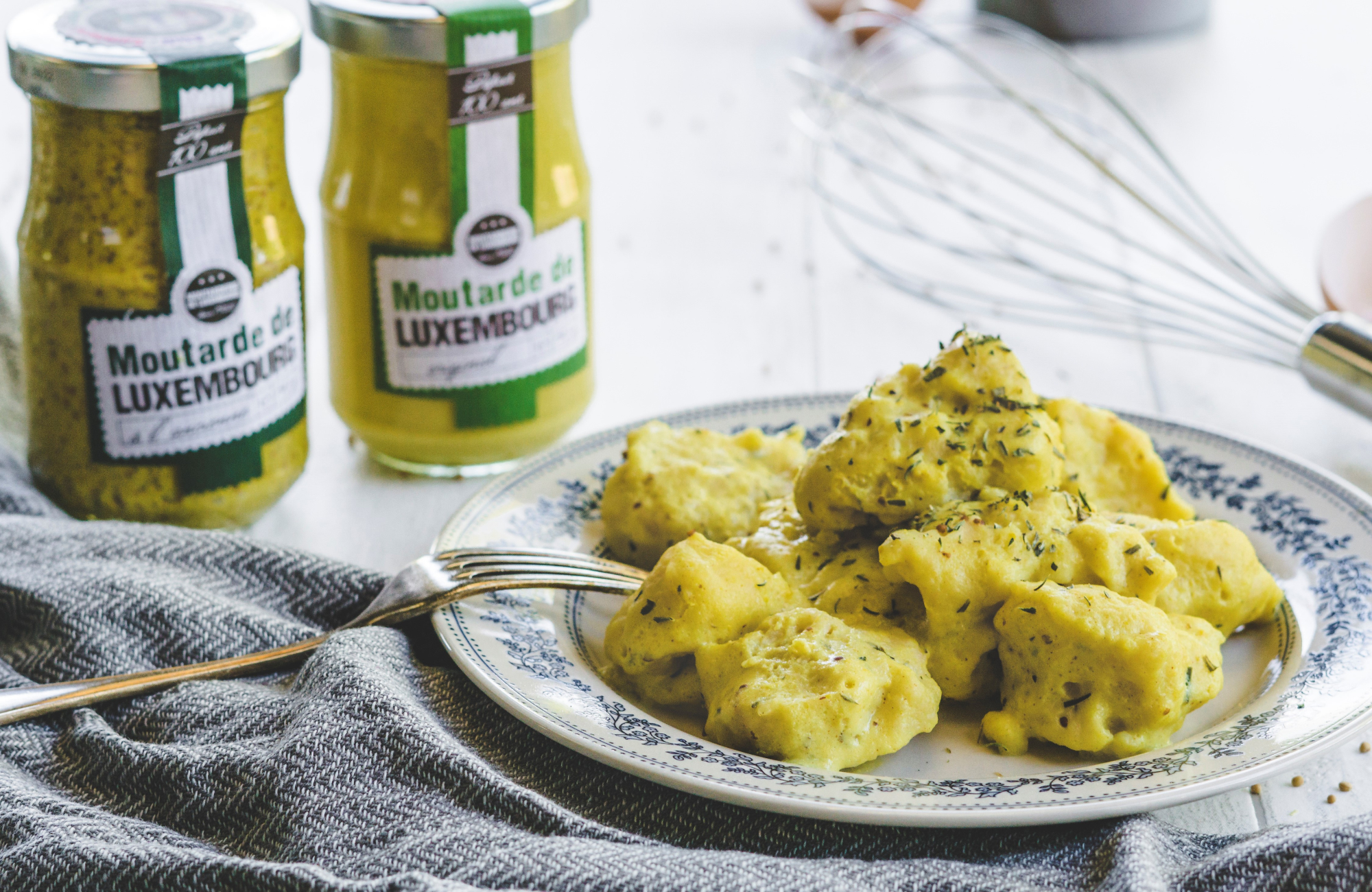 1

First make the "Kniddel" dough: Sieve the flour into a large bowl and make a well in the middle. Pour the whisked eggs and milk into the well gradually combine with the flour. Season with salt and pepper.

2

In a large pot, heat several litres of water with salt and bring to a boil. Using two spoons take small amounts of dough and slide them into the boiling water. After a few minutes, they will rise to the surface which means your "Kniddelen" are cooked. Use a slotted spoon to transfer them into a different bowl.

3

Meanwhile, whisk the milk with the mustard. Pour the sauce into a pan and heat it on low heat. Add the dried savoury and season with salt and pepper.

4

Add the cooked "Kniddelen" to the sauce and let simmer for 5 minutes while stirring.