South-African Oepsies & spicy slaw
Makes 12 oepsies (for 2 as a main or 4 as a snack) – Prep: 1h + Marinating overnight. Recipe by Anne's Kitchen.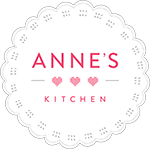 For the oepsies: 150g smoked bacon strips, 100g Moutarderie BBQ sauce, 30g Moutarderie ketchup, 1 tbsp soy sauce, 40g honey, 1 tbsp brown sugar, 1 tbsp oregano
For the slaw: 1 corn on the cob, 150g cabbage, 1 spring onion, 1 carrot, 1 bunch coriander, 40g Moutarderie mayonnaise aux oeufs, 60g Moutarderie Samouraï sauce, salt and pepper, lime wedges, to serve.
View the full recipe